"Doing retail design is a way of reasoning to build a corporate identity, a mental attitude aimed at bringing out new and exciting visions of the spaces"
Taurian Marco
Create, produce, valorize
Since 1973 Tecnoarredamenti designs and manufactures customized solutions for the food retail world. The ability to devise new commercial formats, their production and their start-up, make us the right partner for the restructuring or the creation of new successful companies.
Our History
An iconic and functional design,
the excellence of Made in Italy
The creative process requires a dynamic approach because the space we deal with is in constant change. T-studio is our design department, a "think-lab" to create original and winning solutions.
Discover T-studio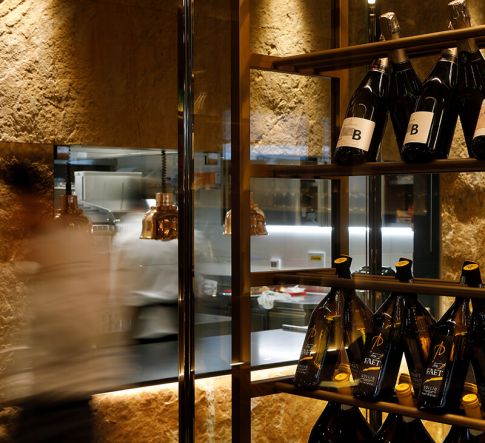 Sostansa, un nuovo locale
Il ristorante si chiama Sostansa ed è basato molto sui prodotti del mercato che si svolge due volte a settimana proprio di fronte al ristorante. Lo stile del luogo è sostanzialmente urban, informale e molto pop, dove nel piatto trovi la sintesi del territorio e delle nostre passate esperienze, quindi con ingredienti non necessariamente locali.